The holiday season is here. And it is nice to know that menu you created contains all the healthy food for your kids. Our doctors at Little Kids Dentistry want to assist you in choosing holiday foods that will promote strong teeth and gums.
Here is a list of five nutritious holiday meals that are wonderful for molars and their benefits.
Meat Like – Turkey
The centerpiece of many fall meals is turkey. If this is your family, you'll be happy to learn that turkey, a slice of lean meat rich in vitamins and minerals, is one of the season's meals that is good for teeth. Phosphorus and calcium are essential for supporting strong bones, teeth, and gums, both of which are found in turkey. Turkey's high protein and low-fat content support the maintenance of healthy bones and dental enamel.
In addition, Your children will have several opportunities to benefit from the nourishment that turkey provides for their teeth if you serve leftover turkey in dishes like soup, sandwiches, or spaghetti
Peas, Broccoli, and Brussel Sprouts
Offering a range of greens ensures success! One meal that benefits your child's teeth and overall health is a serving of greens. Holiday table favorites like peas, broccoli, and Brussels sprouts are loaded with calcium, vitamin C, and vitamin K, which are good for your teeth.
It makes sense that getting enough calcium is vital for healthy teeth because calcium makes up most of the tooth enamel. Regarding Vitamin C, it not only supports healthy gums and oral tissue but also promotes healing and stops gum bleeding. Vitamin K, too? Calcium and vitamin K are good friends. Vitamin K acts as a calcium binder and facilitates calcium absorption, much as Robin does for Batman.
Greens are often seen as healthy holiday meals since they require chewing. Saliva is created when chewing. To help with swallowing and digestion, you should chew the greens you eat thoroughly, such as lettuce, kale, broccoli, and Brussels sprouts.
Cheese
For cheese fans, the good news is that cheese is very tooth-friendly. Calcium, phosphorus, and protein, abundant in cheese, are already known to be superfoods for babies' teeth.
In addition to reducing tongue acidity and boosting saliva production, cheese is a fantastic cavity preventative. To balance the sugar and acidity in sweet treats like cookies or candies, try giving your kids cheese after eating them.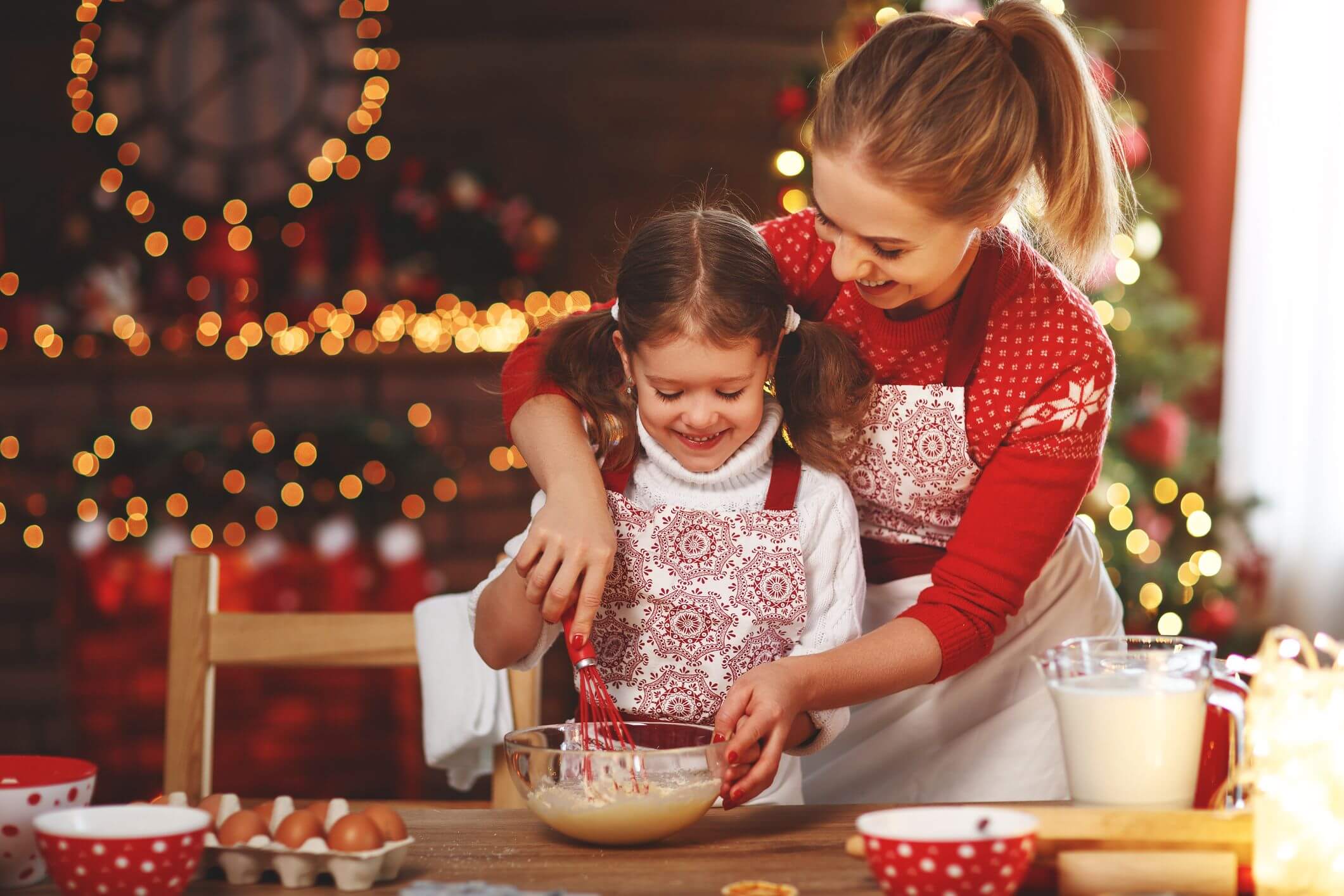 Salmon
Salmon is a pleasant addition to holiday dinners since it benefits kids' general nutrition and dental health. Whether you serve it as lox, baked filet, or salmon cake, this fish's omega-3 fatty acids, vitamin D, and phosphorus will support the health of your teeth and gums. Your body absorbs and uses calcium more effectively with vitamin D. The "sunshine vitamin" also helps to keep salivary glands functioning correctly and avoid dry mouth.
Sweet Potatoes & Pumpkin Pie For Dessert
Without pumpkin pie, what would Christmas be? We're delighted to report that you may feel great about your child answering "yes" to a slice since we're all for having fun over the holidays and enjoying a few treats every so often! Because it contains a lot of vitamin A, which, as we've already said, helps develop strong teeth and bones and promotes salivation, pumpkin is excellent for general nutrition for teeth.
Just remember that pumpkin pie contains a lot of sugar, so consume it in moderation. Additionally, we advise your youngster to thoroughly brush their teeth as part of a proper dental hygiene regimen or to drink some water to wash the sugars out.
Sweet potatoes are another nutritious holiday snack you can feel good about offering the kids without the marshmallow topping. Sweet potatoes are a fantastic source of vitamins A and C, which support healthy teeth and bones.
It should not go without saying that regular examinations and cleanings with your pediatric dentist are essential for maintaining good oral health and preventing cavities. Pair that with healthy holiday foods this season, and your kids will smile big in the New Year!
Make an appointment today to keep your kiddo's teeth shining bright.
Los Niños Pequeños Odontología
To start a conversation, get in touch with us at our offices in Los Angeles, South Gate, Santa Fe Springs, Panorama City
Our Instagram Page – Click here
Our Facebook Page – Click here