One of the challenges in pediatric dentistry is dealing with dental fear and anxiety, which affects around 9% of children between the ages of seven and nine. You might be concerned about your child's reaction if you take them to the dentist for the first time.
Your child will stay calm while receiving oral treatment if you know how to prepare properly for their first pediatric dentist appointment.
Schedule first dental appointment as soon as possible
It would be best if you got started as soon as possible regarding your child's dental health and hygiene. Firstly, it is best to take them to the dentist from a young age. Going to the dentist as your child ages will feel more natural and less threatening. Your child will learn to care for their dental health and develop healthy oral habits. The best time to take your child to the dentist for the first time is when your child turns one. Being proactive can lessen your child's fear of the dentist and help them avoid cavities.
Set an example
One of the most crucial things you can do to make your child feel at ease visiting the dentist is to lead by example. You may unknowingly reflect your worries as a parent onto your child. Even if you are anxious about visiting the dentist, you should be a role model and behave well when you do so. Make sure your children are not subjected to your dental phobia!
To encourage your kids to behave well at their dental appointment, you can also talk to them about proper behavior.

Talk about the appointment
.If your child is anxious about going to the dentist, you should frequently go through what to expect before the appointment. Many kids might not understand what will happen at a dentist appointment or might have heard spooky tales from kids their age. However, you can instruct your youngster about the significance of seeing the dentist, what to expect during the appointment, and other topics. As honestly as possible, try to respond to your child's inquiries regarding the dentist. Playing pretend dentist with your child might also help them feel more prepared for their appointment. They will feel more at ease when someone else handles their teeth due to becoming accustomed to the procedure.
Create value
Your youngster can learn the value of dental care by having an informative visit. Discussing your child's questions and other fascinating facts about teeth will help to put their numerous questions to rest. Children have a lot of questions regarding everything they go through. They might be curious about the dentist's cleaning procedure, the benefits of going to the dentist, and other things. Making it an instructive visit will encourage your youngster to look forward to their session.
Bring extra moral support to reduce your child's worries
You can also bring additional moral support to ease your child's anxiety during their dental appointment. It doesn't matter if it's a favorite toy or stuffed animal; having a familiar object can make them feel secure in a strange setting. To help your child feel safe and secure, you should accompany them the entire time at the appointment.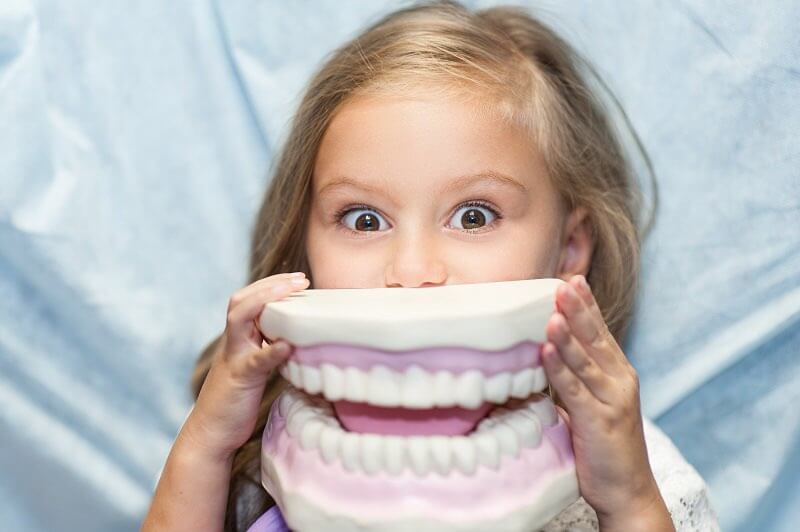 Set up a reward
Organize a treat for your child after their dental appointment to divert attention from their actual dental visit and give them something to look forward to after the session. After their dental treatment, you can take your kid to the store to choose a toy or get their preferred lunch! Your youngster will be encouraged to behave well throughout their appointment if they have this kind of prize to look forward to.
Do you need assistance before a dental visit? 
Find a pediatric dental clinic right now
You can do numerous things before your child's first dental appointment to make it more relaxing and less traumatic for them. If you implement these suggestions, your child will feel more prepared for dental appointments.
Little Kids Dentistry can assist if you're looking for professional pediatric dentists. We are experts in children's dentistry and offer everything from cleanings and checkups to treatments.
Make an appointment for your child's dental treatment with us right away!
To start a conversation, get in touch with us at our offices in Los Angeles, South Gate, Santa Fe Springs, Panorama City
Our Instagram Page – Click here
Our Facebook Page – Click here