Little Kids Dentistry Expands Its Services with a New Office in Panorama City
Little Kids Dentistry, a trusted name in pediatric dental care, is excited to announce the grand opening of its new office in Panorama City. This growth is an important turning point for the renowned dental office, providing its specialized services and dedication to oral health to the families and kids of this thriving neighborhood. Little Kids Dentistry is positioned to become the go-to dental practice for young patients in Panorama City and the neighborhood because of its focus on offering gentle, caring, and thorough dental care.
New Office in Panorama City
The newly opened Little Kids Dentistry office in Panorama City boasts state-of-the-art facilities designed with children's comfort and well-being in mind. The dental practice has created a cheerful and welcoming environment to alleviate any anxiety children may have about visiting the dentist. Bright colors, playful decor, and a dedicated play area ensure that children feel at ease and enjoy their dental experience.
Furthermore, Little Kids Dentistry understands the importance of employing the latest technologies in dentistry. Equipped with cutting-edge equipment, the office ensures accurate diagnoses, efficient treatments, and optimal oral care for young patients. This commitment to staying abreast of advancements in dental technology further solidifies Little Kids Dentistry's reputation as a leading provider of pediatric dental services.
Specialized Pediatric Dental Care
The skilled pediatric dentists and staff at Little Kids Dentistry are committed to the oral health of kids from infancy through adolescence. The clinic provides a wide variety of specialist services designed to satisfy the special requirements of young patients, such as:
prophylaxis cleaning, SRP (deep cleanings), sealants, restorative treatments, such as fillings (composite/amalgam), pulpotomy/crowns (baby root canals). Crowns vary from
stainless steel to porcelain covered crowns. We also offer IV sedation for patients who need
extensive work or are very anxious to do dental work.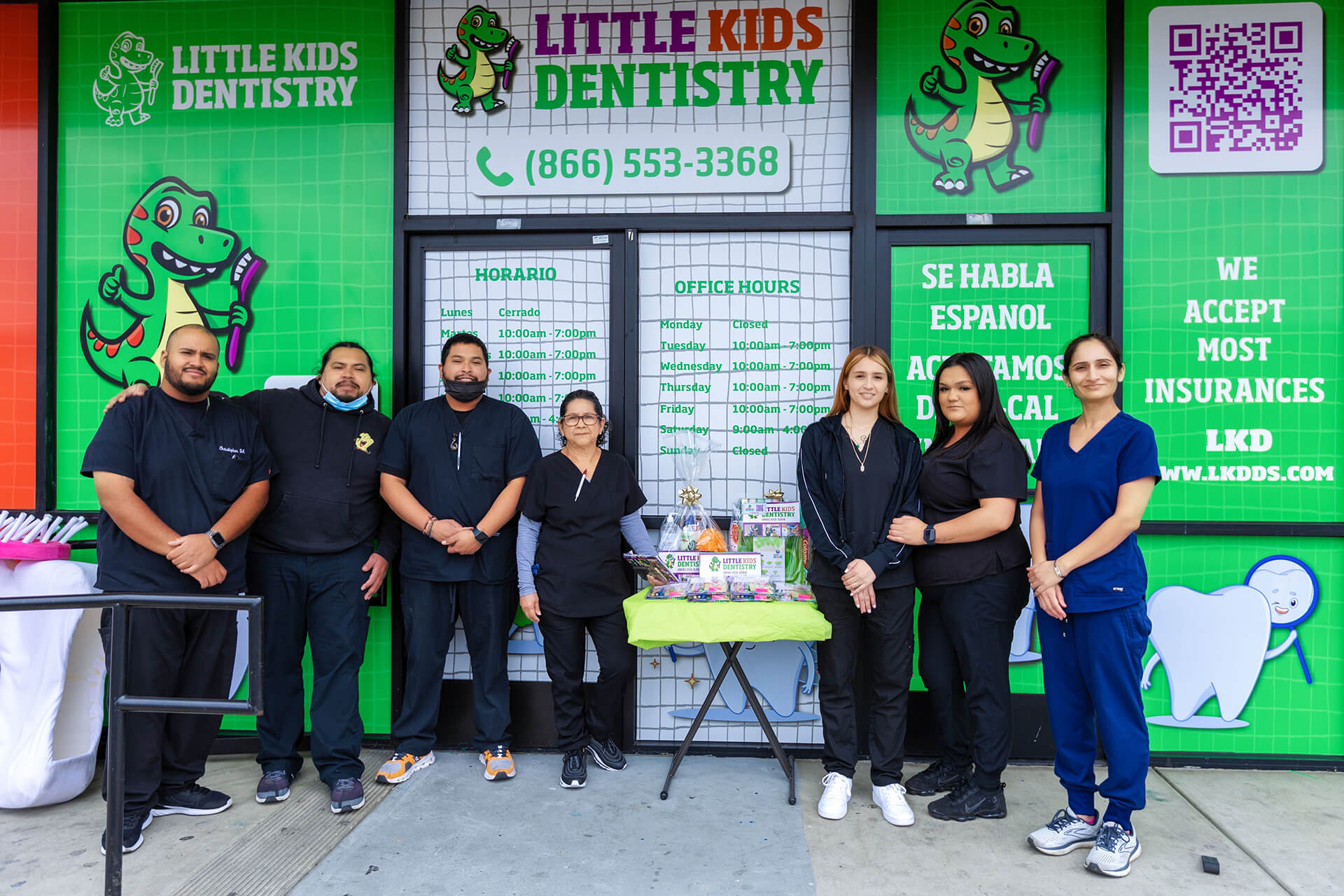 Community Engagement
Little Kids Dentistry believes in the importance of community engagement and outreach. The opening of the Panorama City office presents an opportunity to build strong relationships with local families and schools. The practice plans to collaborate with community organizations, organize educational programs on oral hygiene, and participate in events that promote children's overall health and well-being.
Appointment Scheduling and Insurance
To make dental care accessible and convenient for families, Little Kids Dentistry in Panorama City offers flexible appointment scheduling options. The office accepts most dental insurance plans, and the friendly staff is readily available to assist parents with insurance verification and processing.
Little Kids Dentistry's new office in Panorama City heralds a new chapter in providing quality pediatric dental care to the community. With its state-of-the-art facilities, specialized services, and commitment to children's oral health, the practice aims to create a positive and enjoyable dental experience for young patients. By expanding its services to Panorama City, Little Kids Dentistry reaffirms its dedication to fostering healthy smiles and supporting the overall well-being of children in the area.
Little Kids Dentistry
To start a conversation, get in touch with us at our offices in:
MORE LINKS